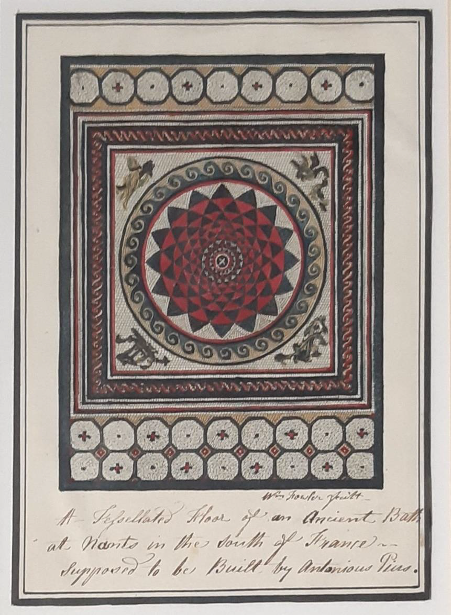 Welcome to a Voewood Rare Books early autumn short list
with a slight difference.

In addition to rare books and manuscripts, we also deal in art and objects through Voewood Vaults. We have a large collection of paintings, prints, drawings and photographs and we will be producing occasional lists of things that we like and think you will too. We are starting with this short list containing the usual Voewood mix of the beautiful, the unnerving, the moving, the amusing and the scurrilous.
Click on the image below (Francis Barlow's drawing of a mosaic pavement - item one) to go to the list.