Album: Autointerview, Autobiography, Autopolaroid
SAMARAS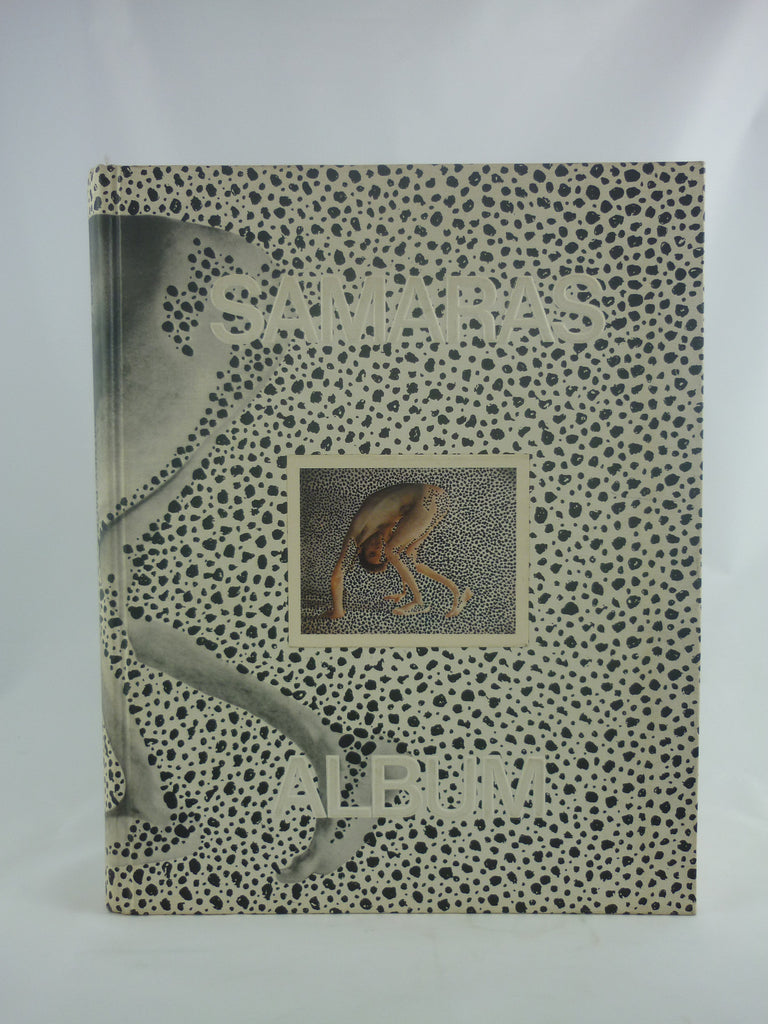 New York Whitney Museum of American Art and Pace Editions Inc.. 1971.

1971 Limited Edition. 300 by 240mm. No Dust Jacket, as issued. Limited to 2000 copies. Contents fine. Bound in hardcover of white cloth printed in black and white abstract design with a colour photo pastedown on front cover. Titled in raised white lettering on front cover. Cover is clean and near fine with slight rubbing to the head and foot of the spine. Hundreds of black and white, and colour photographs.
"Samaras"s almost obsessional self-observation extends past narcissism toward a physical understanding of himself." An interesting and scarce overview of Samaras' career of image manipulation to date.