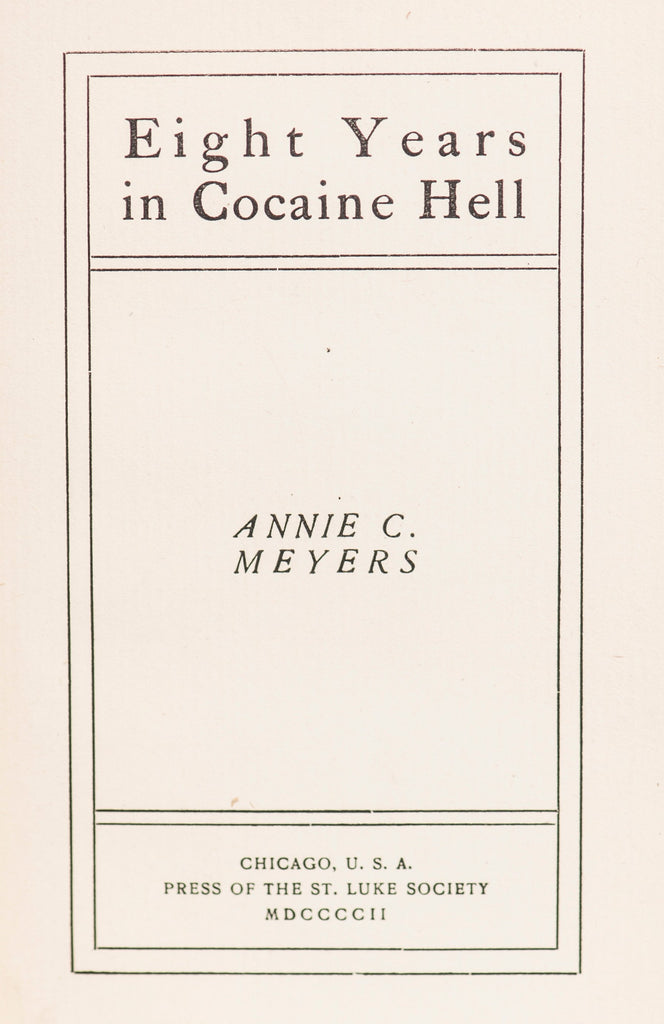 Chicago: St Luke Society. 1902.

First edition. 12mo (185x120mm). pp. 75. Two facsimile letters and five photographs. Original green boards, sympathetically rebacked, upper board printed in gold, lettering fading. Corners worn but overall a very good copy.
The earliest known full length confession by a female addict. Annie Meyers, describes her descent from "well balanced Christian woman" to "a haggard and wretched physical and mental wreck". Her problems began with Birney's Catarrh Remedy and the book traces her numerous arrests, her progressive physical decline illustrated by photographs and her eventual recovery. "I believe that I am the only living person in the world to-day who ever took 200 grains (over 12 grams) in twenty-four hours and survived". While Meyers focuses her invective primarily on cold and headache remedies, 99% of which, she claims contain cocaine, it is likely that she would have used other medicines such as asthma and hay fever snuffs, some of which were pure cocaine.