Femmes. Collection d'études photographiques du corps humain
STONE, Sasha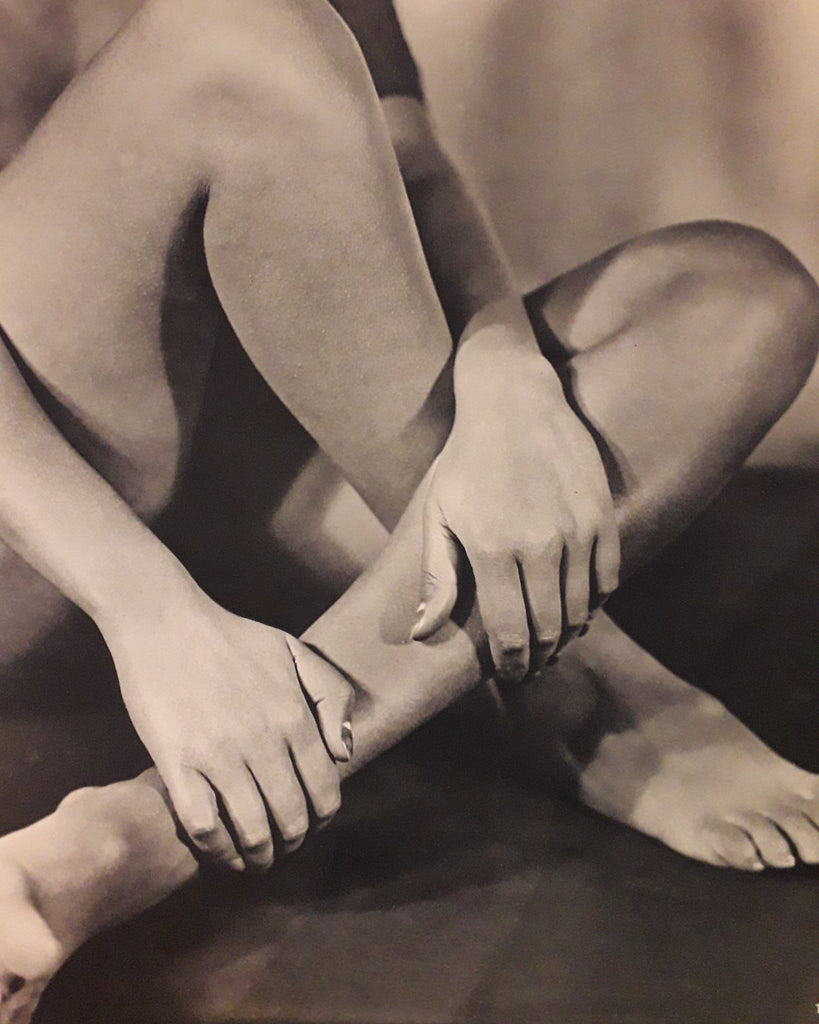 Paris: Éditions arts et métiers graphiques. 1933.

Twenty loose leaves (title page and nineteen black and white photographs) in a cream coloured board folder, spine in cream linen with a black and white photograph of a woman on the upper cover. Housed in a blue purpose made box lettered in gilt on the spine. There is some rubbing and wear to the folder itself and to the photograph on the cover. Plate 8 has a small closed tear to the left edge, plate 13 has a small tear to the upper left corner and a crease along the left edge and plate 20 has a small tear to the lower right corner and a crease the bottom edge. Otherwise, the plates are in very good condition.
Sasha Stone (1895-1940) was born Alexander Steinsapir in Russia. Having settled in America in 1913, he served in the US Army during WWI. After his discharge, he worked as a sculptor in Paris and then a painter before turning to photography. His images demonstrate the eye of a sculptor and these examples of the female form have a classical sculptural quality. Stone also worked with modernist and surrealist groups including members of Bauhaus and it might even be argued that these nudes suggest, in their combination of faktura and tektonika, the influence of constructivism.