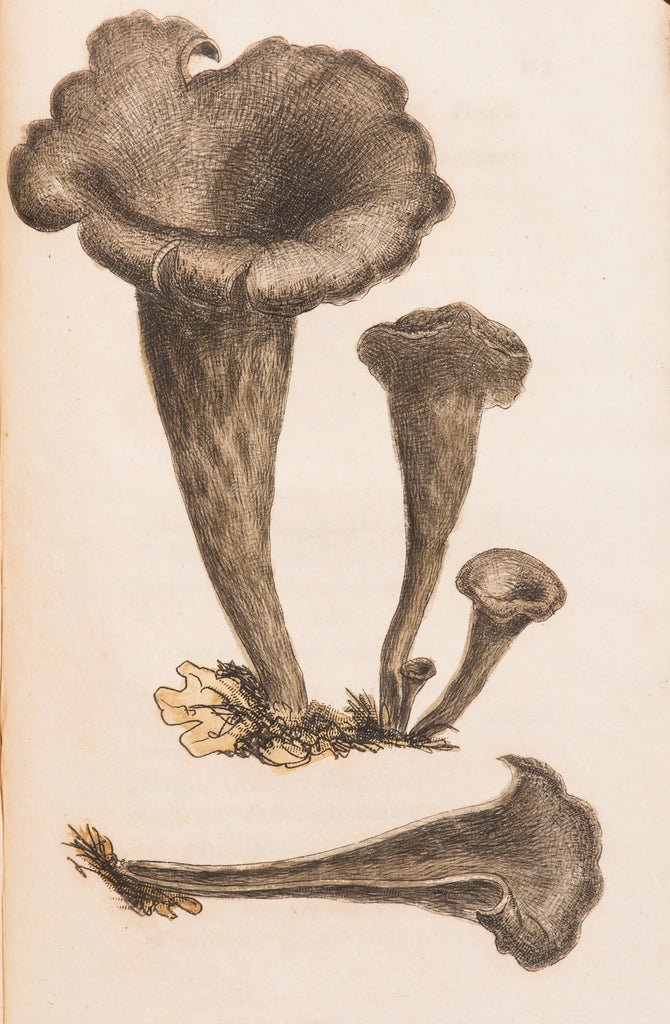 Bedford: Printed and Sold by W.Smith. 1798.

First edition. 8vo in 4s. 223x130mm. pp. xii, 351, [9]. Six contemporary hand-coloured engravings. Green buckram, maroon morocco label, lettered in gilt. Some marking and rubbing and a split to the cloth (c45mm) at joint with lower board. Some slight foxing in places but otherwise very good internally with the charming plates in particularly good condition. It is rare to find these coloured. One of the front preliminary leaves has two pages of neat manuscript notes listing plants from Abbot's book that are found in the "best natural pastures". Title page has ownership inscription of a "Mrs Jones". Front pastedown has armorial bookplate of F. Kuhlicke who was senior modern languages master at Bedford Modern School and an authority on Bedfordshire history.
Flora Bedfordiensis has been described as a "model of a county flora", listing 1325 flowering plants and providing descriptions and details of where they grow. It is an early example of the genre; only two local floras predate it. Abbot's work is especially important for being the first county flora to be written fully (save for the botanical names) in English, the two predecessors being in Latin. It was also important for recognising the role of women in the development of botany as a serious subject. Abbot dedicated the work to Queen Charlotte ("Patroness of the Hortus Kewensis") who was an accomplished plantswoman and he went on to write, in his preface, of "the excellence...attained in this branch of science by so many of the female sex".