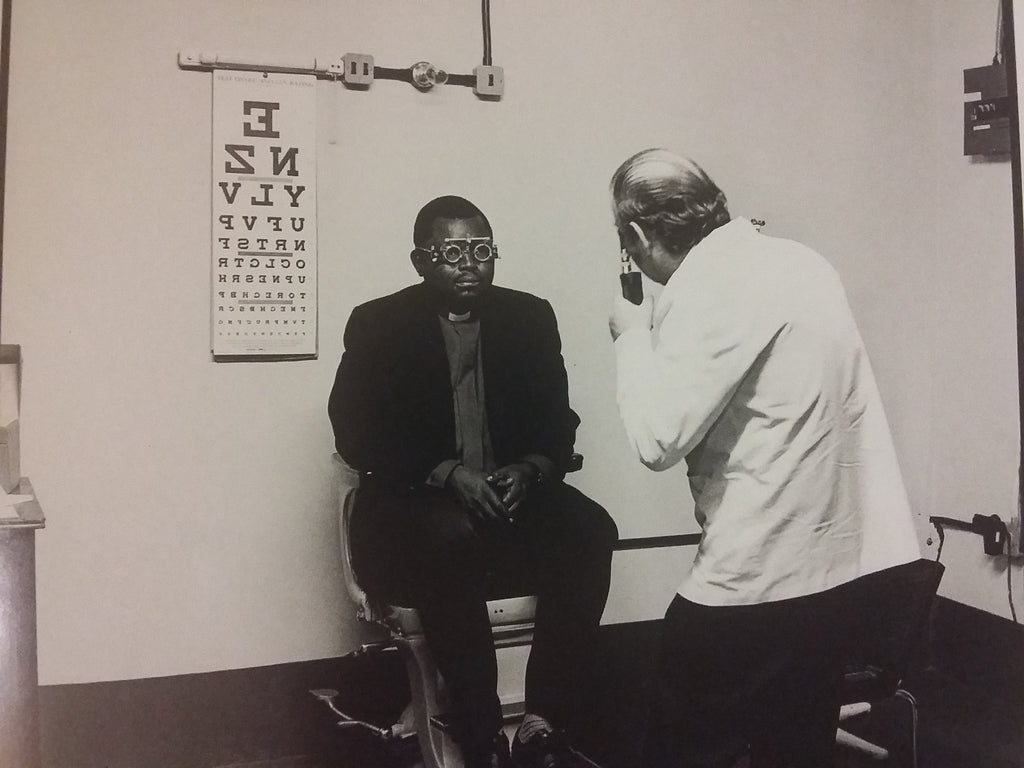 Cape Town: The Gallery Press. 1982.

First edition. Signed by David Goldblatt. Oblong quarto. 285x292mm. Unpaginated. Seventy-one black and white photographs. Two page introduction by Goldblatt at the beginning of the book and at the end is the four page Declaration of Group Areas at Boksburg designating certain areas in the Boksburg district to be reserved "for occupation and ownership by members of the White group". Original black cloth boards lettered in white. Black dustjacket letter in white, protected by a transparent plastic wrapper. Some rubbing to corners and head and foot of spine and slight rubbing to top and bottom edge of the dustjacket. Internally in excellent condition. Overall this is a near fine signed copy of Goldblatt's most important and celebrated book.
In Boksburg is a photographic account of life in a small, white community during 1979 and 1980. As Goldblatt explains in his introduction, "Literally for days on end, I stood rivetted to street corners, parking lots and sidewalks. I was completely engaged by what I saw and tried to penetrate and hold with the camera, of the wholly uneventful flow of commonplace, orderly life". Goldblatt goes on to describe how "Boksburg is shaped by white dreams and white proprieties....Blacks are not of this town. All who go there do so by permit or invitation, never by right". Goldblatt, who died in June 2018 has been described as "South Africa's visual conscience".