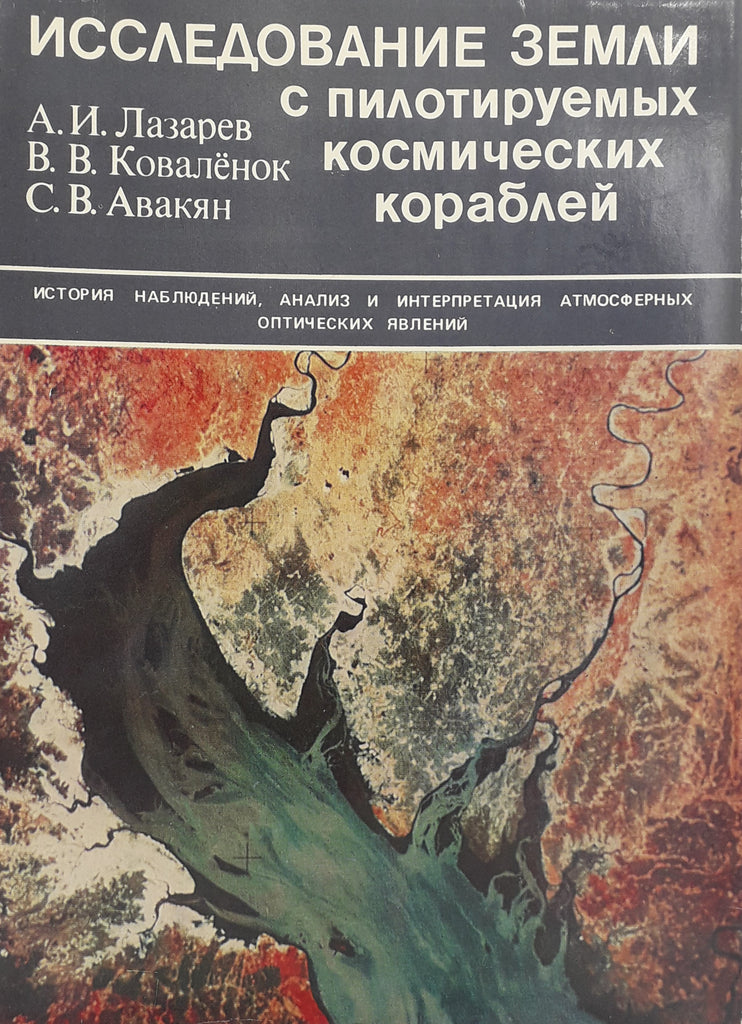 Leningrad: Gidrometeoizdat. 1987.
First edition. 8vo. 207x156mm. pp400. Inscribed to Paul Weitz. Original blue cloth, black spine, lettered in silver. The upper cover has a minimalist design with a small raised silver roundel about 1cm diameter shown floating above a curved dark blue line. Original illustrated dustjacket. Slight rubbing to extremities of the dustjacket and a small tear to the bottom front corner. Overall in excellent condition and internally it is pristine. Illustrated in colour and black and white. Text in Russian.
The book has been inscribed to Paul Weitz on his historic visit to Star City in 1990. It is signed, with a dedication, by Vladimir Kovalyonok. The half title bears Weitz's signature and states "from my library". Vladimir Kovalyonok flew one failed (Soyuz 25) and two successful missions with Salyut-6 (Soyuz 29 and Soyuz T-4) and logged over 5000 hours in space. Paul Weitz flew onboard Sylab-2 as pilot and on STS-6, the maiden flight of Challenger as Spacecraft Commander.