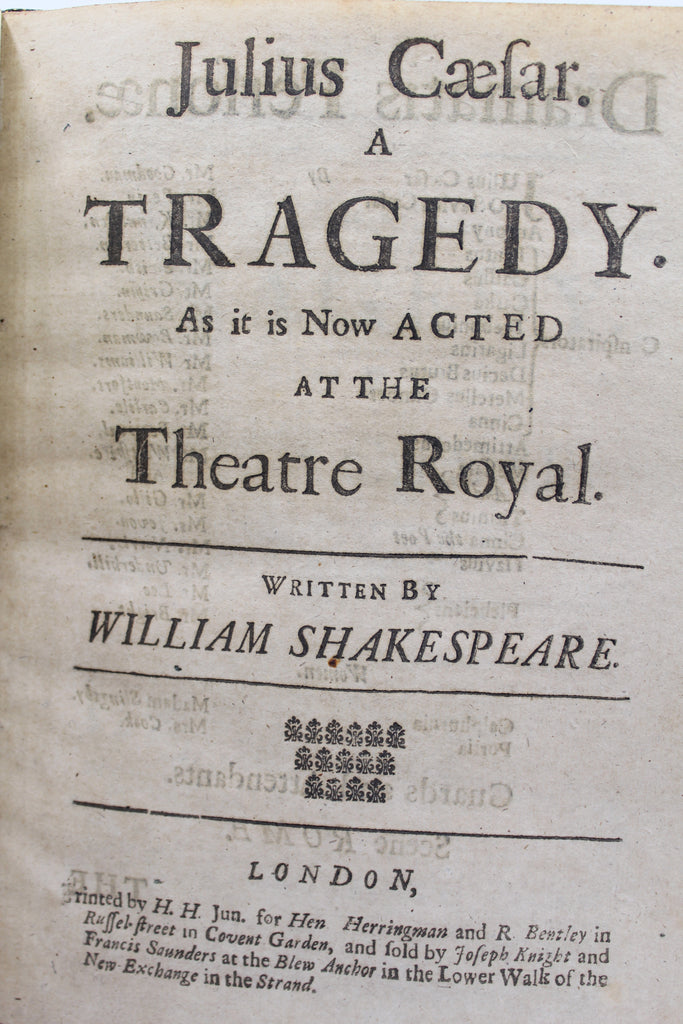 London: Printed by H.H.Jun for Hen Herringman and R.Bentley. undated [c1695].

Third edition. Quarto. 218x170mm. pp. 64. Paginates: [2], 1, 4-18, 91, 20-29, 20, 31-40, 33-48, 57, 50, 51, 60, 61, 54, 55, 64. Collates A-H4. Twentieth-century brown morocco by Riviere and Son, gilt dentelles, spine with five raised bands, title and author lettered in gilt in second compartment, marbled endpapers. Slight browning, short closed tear to E4 and a small ink mark to final leaf obscuring a few letters. Overall in excellent condition.
Although Julius Caesar appeared in the First Folio of 1623, it did not appear separately in a quarto edition until 1684. A second edition was published in 1691 with four further undated editions appearing after this. The present copy is the first of these according with Bartlett's collation, pagination and catchwords for the third edition (save for p28 which is correctly numbered here).