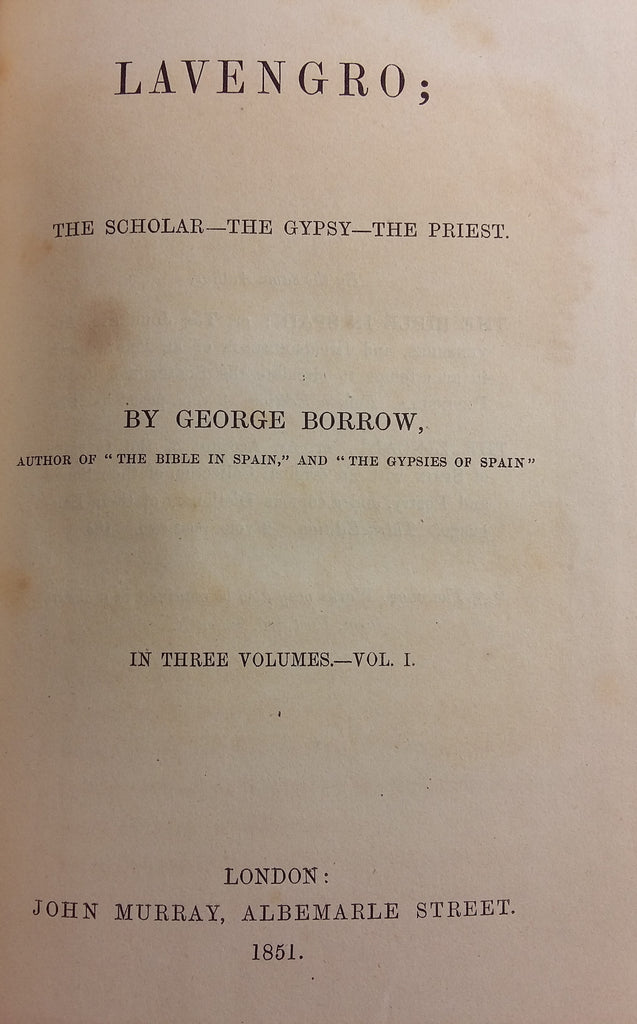 The First Psycho-geographer?
London: John Murray. 1851.

First edition. In three volumes. 12mo (197x120mm). pp. xx, 360, 32pp ads; xi, 1bl, 366, 32pp. ads; xi, 1bl, 426. Engraved frontispiece in volume 1. Half titles in all three volumes and advertisements as called for. Original green/blue cloth with ribbed pattern to the borders of the upper and lower covers. White paper labels to the spines with the title and author printed in black. The label on volume two is torn at the head with some loss. Some wear to the extremities and small tears to the head of the spines and to the foot of the spine of volume three. Some internally cracking to the spine of volume three although the binding is still strong. Contents are in very good/near fine condition with no significant marking or foxing. A nice set of this influential and ever-popular work which combines travelling writing, autobiography and fiction. Can we call Borrow the first psycho-geographer?