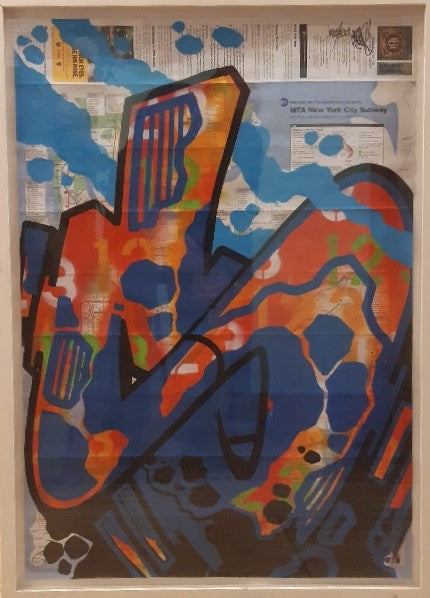 New York . Undated.

Spraypaint, acrylic and marker pen and stencil on an original New York subway map. Signed by Seen in black felt pen and numbered 142/500. Although numbered as a print, these NYC Subway Maps with added graffiti are original works as each has a different graffiti style. Image measures 810x570mm and the frame is 890x640mm.

The map is a folding plan showing all the subways, buses, railroad and ferry links in NYC. It has been unfolded and is laid flat on a white card and framed. In excellent condition.

In the 1970s, SEEN organised a crew for the sole purpose of getting his name in the New York subway system. The crew was titled U.A. (UNITED ARTISTS) also known as the UA boys. While other crews recruited as many as possible, the UNITED ARTISTS intentionally kept their number low. There were a total of 5 members SEEN, MAD, PJAY, DUSTER and SIN. Seen is frequently referred to as the Godfather of Graffiti and although he did not invent graffiti art, he is regarded as one of its most important and influential exponents.