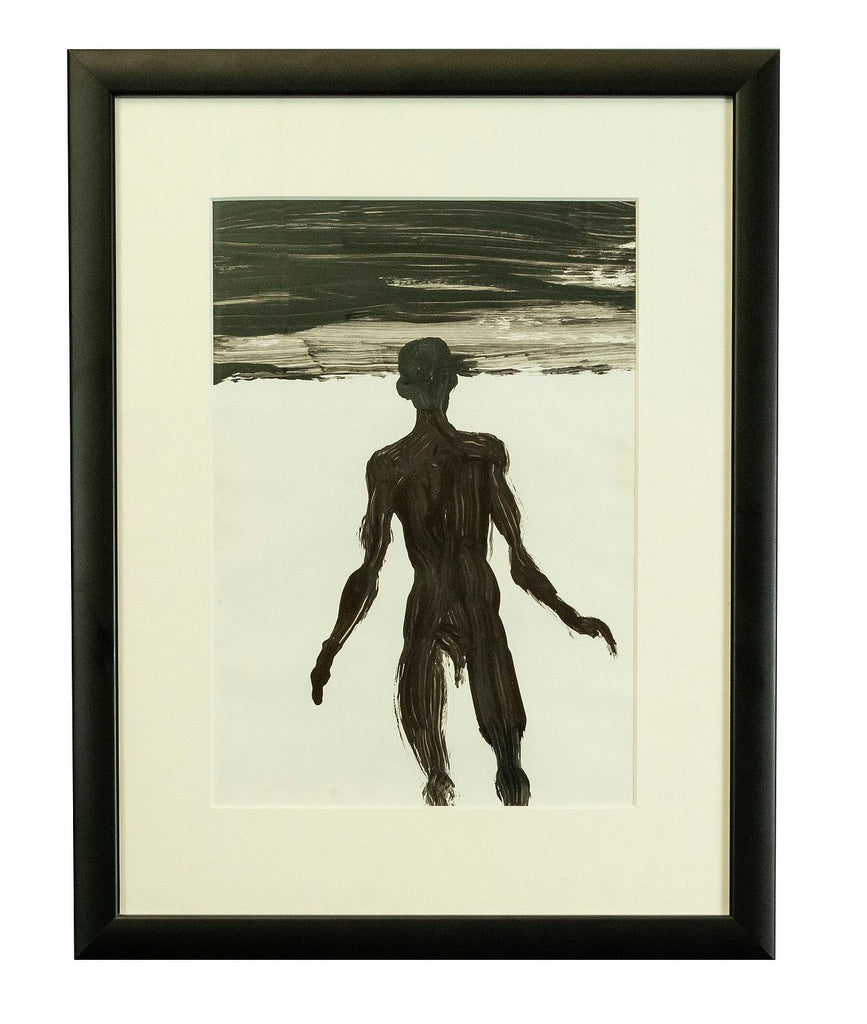 2012.

Signed acrylic painting on paper of a silhouette figure of a naked man (290x225mm) in a white mount and framed in black (438x342 in the frame). The image is a simple one but typical of Gormley's exploration of and interest in the basic outline form of the human figure. It is painted in black with a lowering sky at the top of the paper so that the whole of the figure apart from the top of his head is set against a white background. His obvious nakedness, his thin arms spreading out from his body and the sense that he might be about to lose his balance all suggest a fragility and vulnerability. But Gormley's human figures are famously impervious to clear and obvious interpretations which makes them, of course, all the more unsettling.

Gormley has signed this on the verso (A.M.D. Gormley 27.8.12) and the painting is framed with a clear back so that it can be seen. Also seen is the fact that Gormley painted this on the plain white back of a small poster advertising the 2012 Voewood Festival where he was giving a talk.

A proportion of the sale proceeds from this painting will be donated to the Holt Youth Project.