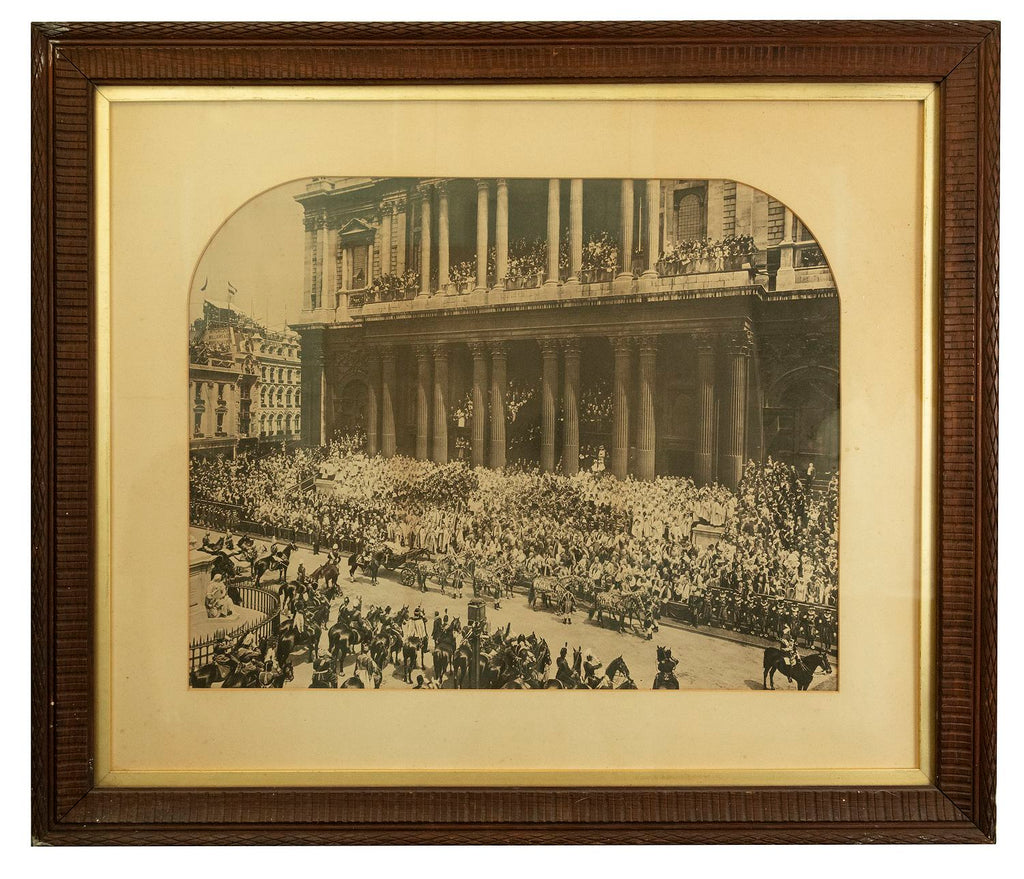 London Francis Frith and Co.. 1897.

Photograph of Queen Victoria in her carriage outside St Paul's Cathedral during the celebrations for her Diamond Jubilee. Photograph measures 560x450mm (to top edge, top corners are rounded) in a cream mount and contemporary carved wooden frame (835x715mm). The photographs of Queen Victoria's Diamond Jubilee were printed and published by Francis Frith and Co, the firm founded by the great travel photographer in 1859 and which quickly became one of the largest photographic companies in the world employing numerous photographers. Frith himself died in 1898.
As part of the celebrations for her Diamond Jubilee in 1897, Queen Victoria was driven in her State Coach to St Paul's where a service took place on the steps of the Cathedral. The Queen was too old and infirm and couldn't leave the Coach so her Bishops came to her. Crowds are everywhere, even in precarious temporary stands on the roofs of the surrounding buildings. At the centre of the wonderful panorama is the Queen, tiny, almost invisible in the throng. But, of course, everyone was looking at her. The photograph is of her. Naturally, the Queen herself was perfectly aware of this. She wrote in her diary that it was "a never-to-be forgotten day... No one ever, I believe, has met with such an ovation as was given to me... Every face seemed to be filled with real joy".