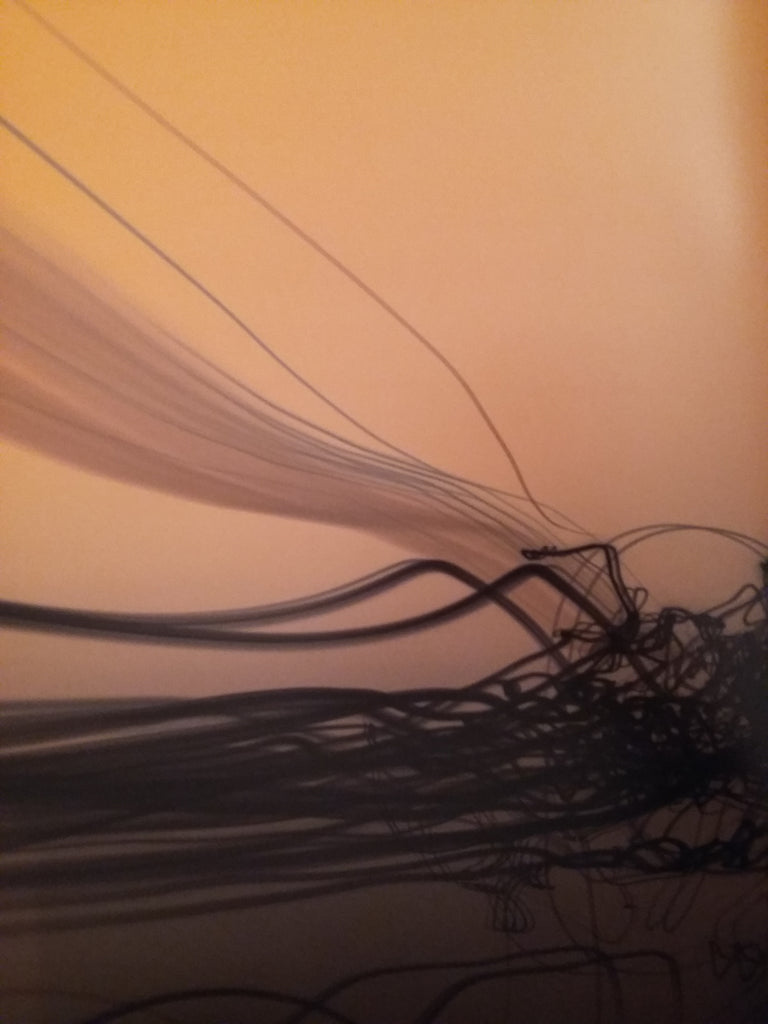 Baden, Switzerland: Kodoji Press. 2007.

Limited edition, number 15 of 20 with an original signed and numbered print: "New Graffiti #2 (CHURCHYARD) 2005". Book: 385x275mm. Unpaginated. Signed by Nanna Hänninen. Bound in grey and black linen over boards, lettering stamped in black to upper cover. Thirteen double-page reproductions of a series of digital c-prints on diasec. Short essay by Urs Stahel in English and German. Biography of Nanna Hänninen. Book is housed in a grey card slipcase with white label printed in black. Book and slipcase are in excellent, fine condition. The print (500x395mm) is housed in a black board portfolio case lettered in white with a black ribbon tie. Some slight marking to the case but the print is pristine.
Recordings is one of two artists' monographs published by Nanna Hänninen (the other being "Fear and Security"). Her work, which is principally photographic draws on 20th century abstract art but it is also rooted in the cold, open spaces of her native Finland. Her early work was, according to Staher, "predominantly introspective". Recordings, on the face of it, represents a move by Hänninen towards the exterior for these are ostensibly landscapes; but so abstract and ethereal are they that the sense of objective place is captured only in the titles of the works. These moving and eerie works are the record of an interior response to the exterior landscape.