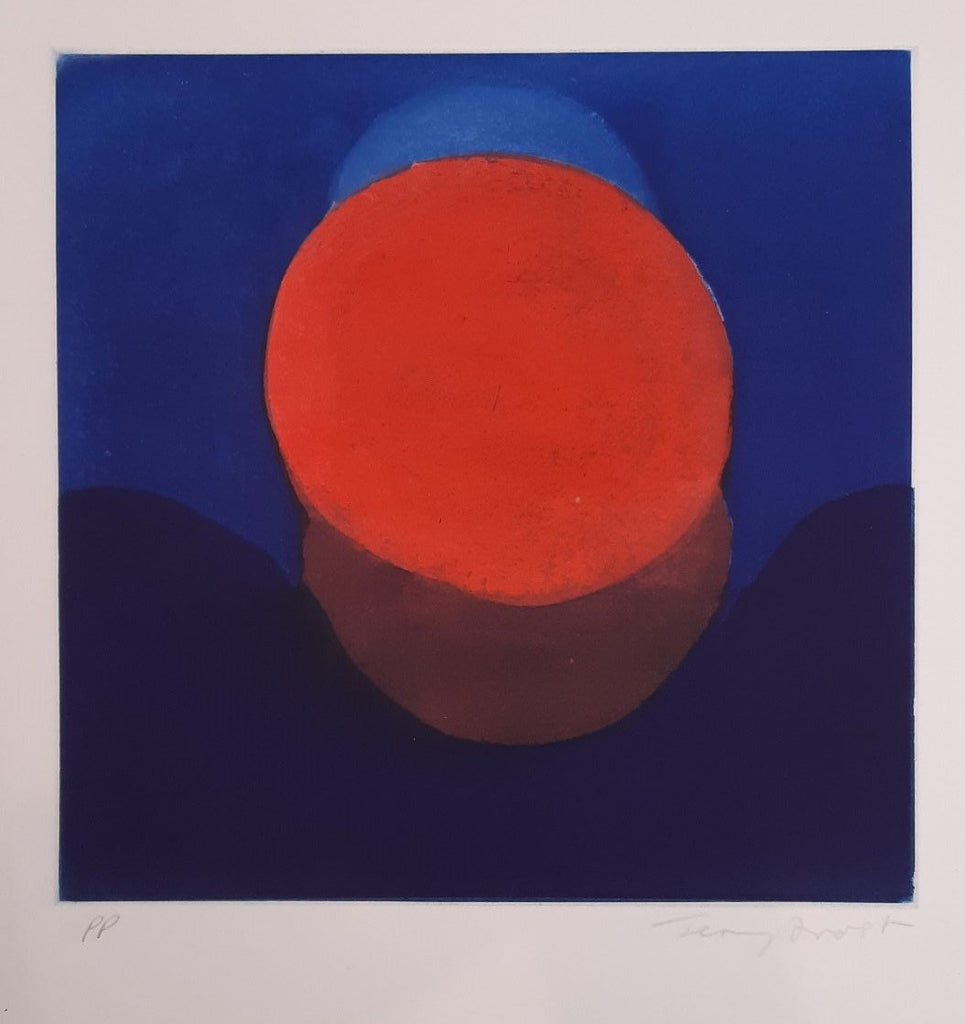 London: Austin/Desmond Contemporary Books. October 1989.

Printer's proof, limitation page marked "pp" and signed in pencil by Terry Frost. Eleven poems printed in Spanish and English on Velin Arches Blanc 270gsm paper folders (575x385mm). The title page is designed by Frost and printed by lithography. The colour etchings which are loosely inserted into the folders are printed on Somerset Satin 300gsm paper, some hand-coloured by Frost. All are signed in pencil by Frost and marked "pp". Housed in a black cloth covered Solander box designed by the artist. Issued in an edition of seventy-five. Printed in collaboration with Terry Frost at the Print Centre, London. Production and typography coordination by Gordon House and Hugh Stoneman. There was an hors de commerce edition of a further fifteen copies. A set of artist's proofs (4/10) is at the Tate. Some very slight marking to the box but otherwise this is a very good set in excellent condition.
Terry Frost's etchings for this collection of Lorca's poems are a personal response to the poetry. Frost started to read Lorca in the 1970s and immediately he "was inspired by the poet's powerful visual imagery, particularly his emotive descriptions of colour". Later Frost said of this discovery: "Lorca is so simple, and so direct, and so full of colour and ideas". This beautiful, vibrant collection represents a perfect intertwining of word and image.