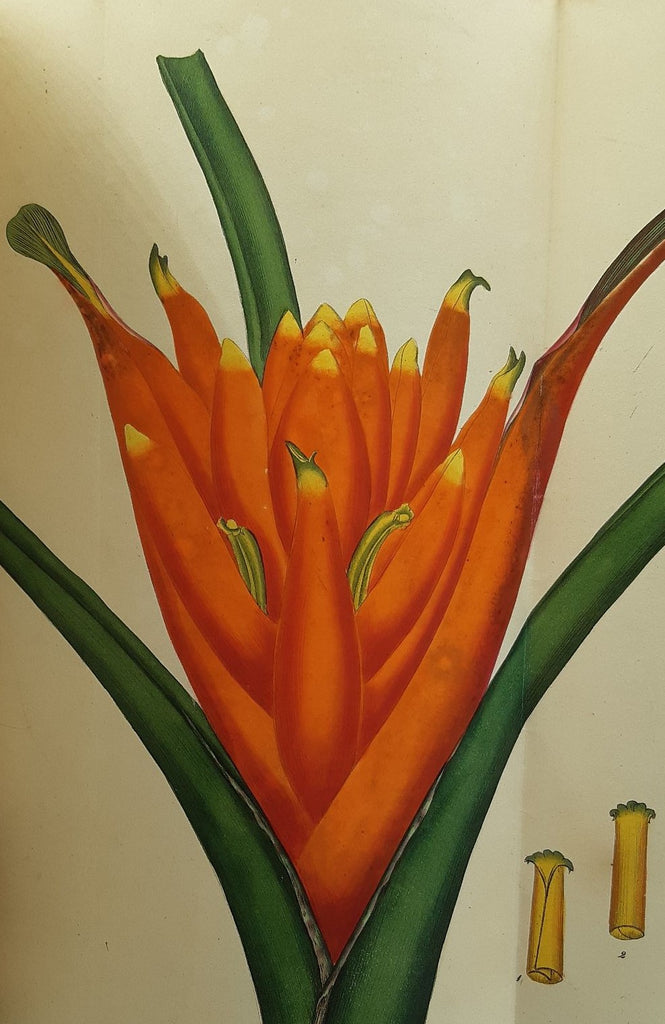 London: Printed by T.Cope and published by the author. 1816.

Second edition. Ten volumes. 4to. 269x208mm. Letterpress title page is present in volume one only, as usual and the engraved half title is present in all volumes. 664 plates, printed in colour with some hand colouring. The plates are in superb condition, the colours bright and fresh. Many, particularly in the last four volumes are folding. There is some foxing to the text leaves but overall the condition is excellent. Bound in contemporary brown half calf with marbled paper covered boards. Spine decorated and lettered in gilt, the head of the spines and the top compartment of some of the volumes have been neatly repaired. A very handsome set of one of the nineteenth century's most important botanical works.
Henry Cranke Andrews (1758/9 - 1835) published his first botanical prints in 1794 and between 1797 and 1814, he issued The Botanists' Repository for New and Rare Plants in monthly parts. It was then reissued in 1816 in ten volumes (which is what we have here). Unusually, Andrews not only drew the plants but was also the engraver, colourist and publisher, although he was assisted in the writing of the text. In this way he was able to retain a stricter control of the overall quality of the illustrations and, of course, of the cost of the project. Andrews's Repository was the first serious rival to Curtis's Botanical Magazine published at Kew and his stature as a botanist was confirmed with the naming after him, by Ventenat, of the genus Andreusia.