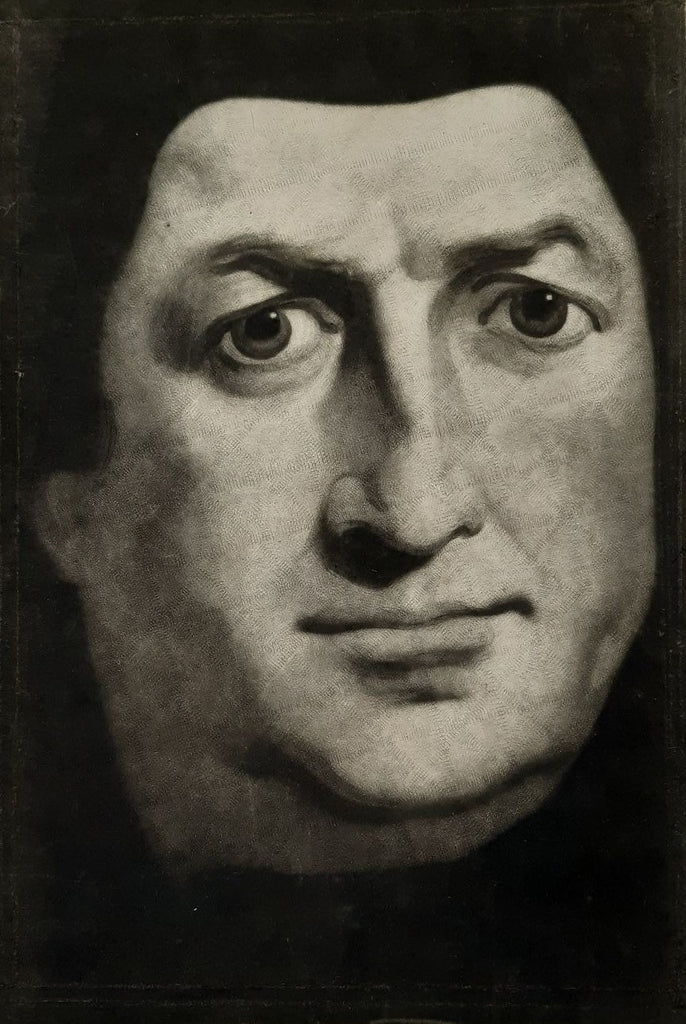 R.E.Pine. 1779.

Mezzotint of the death mask of David Garrick against a black background with the eyes articulated. The text "Publish'd April 4th 1779 by R.E.Pine" in scratch letter on plate, within platemark below the image. Initials J.L.G.D handwritten in brown ink. Pencil inscription to lower margin: "The Death Mask of David Garrick with the eyes painted in". Platemark, 240x155mm. Sheet, 305x246mm. Some surface soiling, foxing and a small rubbed patch to the margin. The image itself is in excellent condition. Death mask prints are extremely rare and this is thought to be the only death mask portrait print in mezzotint. It is likely that this print "may have been created more as an act of homage than a commercial venture since few early impressions are known" (Heather McPherson. Garrickomania: Garrick's Image). Since 1902, only three examples of Pine's Garrick Death Mask mezzotint have appeared at auction, the last being Christopher Lennox-Boyd's copy, now in the V&A.
Robert Edge Pine (1730-1788) painted the portrait of David Garrick which hangs in the National Portrait Gallery. He also produced several posthumous portraits of Garrick including a drawing of his death mask on which this mezzotint is based. Garrick's death on 20th January 1779 led to three days of public mourning attended by nearly 2000 people including King George III and Queen Charlotte. His funeral was one of the largest held in London before Nelson's in 1805. Garrick was astoundingly famous, the first actor-celebrity. In part this was because of his extraordinary facial versatility and malleability. Hogarth was said to have found Garrick impossible to paint as he "mischievously altered his countenance so as to render the portrait perfectly unlike" forcing the artist to restart the portrait several times. An admirer who met Garrick at a dinner in Paris, described him as "alternately throwing his features into the representation of Love, Hatred, Terror, Pity, Jealousy, Desire, Joy in so rapid and striking a manner as astounded the whole company who acknowledged it was the finest instance of 'nature' that they had ever met with."
We get a sense of this 'nature' in Pine's mezzotint. Garrick's face, looming out of the darkness, seems ready to break into any one of a number of expressions. It is on the edge of a vast range of emotions and we are drawn into these emotions through the intense power of Garrick's eyes given additional force and life by Pine's brilliant decision to paint them in.