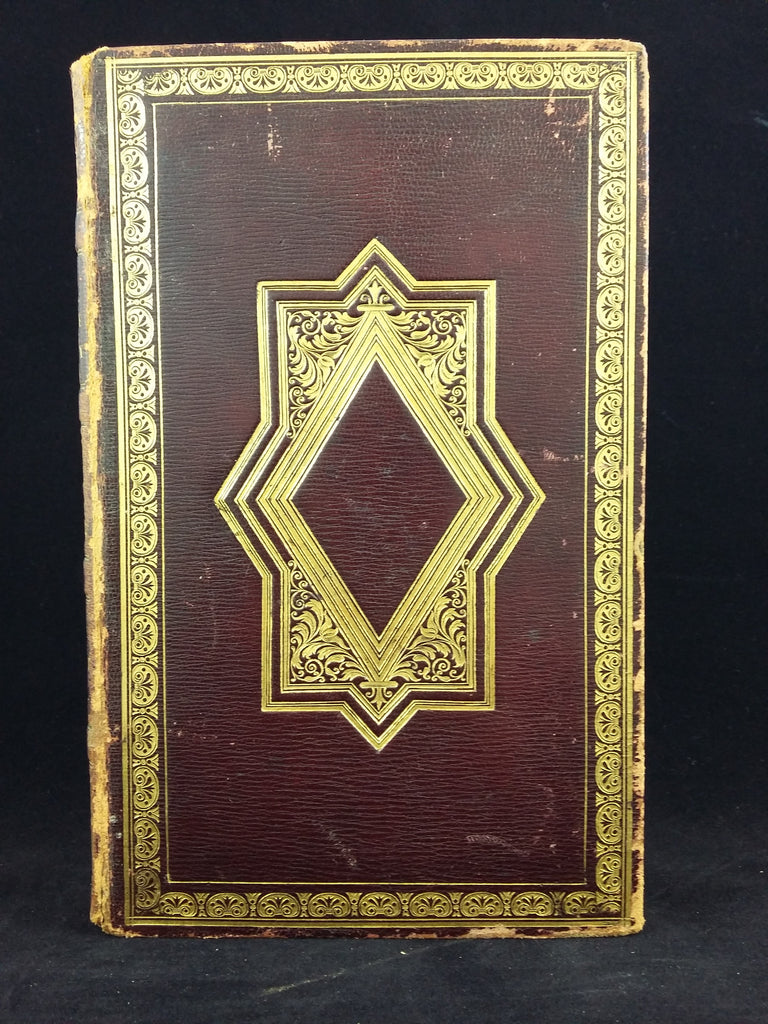 Instituted 1744 to collect and circulate the most approved and effectual methods for discovering Persons apparently Drowned or Dead; to suggest and provide suitable apparatus for, and bestow rewards on those who assist in, the Preservation and Restoration of Life.  
London: Printed for the Society, 29 Bridge Street, Blackfriars. 1829.

First edition. 8vo. 220x135mm. pp. [v], 150. Full burgundy grained morocco, broad gilt borders on sides, gilt back and inside borders, richly gilt centre decoration, watered silk end papers, gilt edges. Bound for and with the book plate of the Duke of Clarence, later William IV. Edges and hinges are a little worn ffep and pp i-iv are coming loose from the spine.