The History and Delineation of the Horse in all his varieties
LAWRENCE, John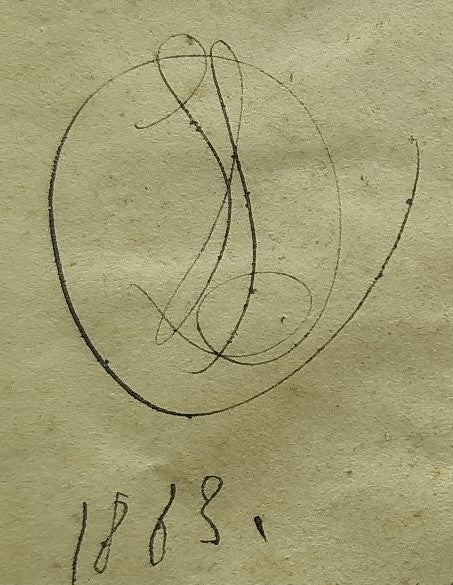 London: Albion Press. 1809.

First edition. 4to, 286x224mm. pp. 288, [4, index]. Engraved frontispiece, dedication leaf and thirteen engraved plates by John Scott after leading equestrian artists including Stubbs, Benjamin Marshall and Sartorius. Eleven wood-engravings in the text, in the manner of Bewick. Tan half calf, recently rebacked, corners worn and boards and edges rubbed. Some foxing, heavier towards the end. Staining to some of the plates. Loosely inserted is a single sheet manuscript "Memorandum" about trotting races.
Frontispiece has the ownership inscription "E Landseer" and the original front free endpaper (retained when the book was rebacked) has Landseer's monogram - EL in a circle - and the date 1863. A handwritten note in pencil explains that this book was bought at the sale at Christie's of Landseer's drawings after his death.
Sir Edwin Landseer (he was knighted in 1850) was one of the most popular and successful artists in Victorian England. That such a distinguished animal painter should have owned a copy of Lawrence's exhaustive work on horses is a mark of the importance of this book. Landseer clearly felt that he could learn from Lawrence and there is much to connect the writer and the artist. Both demonstrated a real empathy with horses ("the noblest and most beautiful of all animals" as Lawrence describes them), loving them in all their variety from the noblest warhorse to the humblest pony, from the heaviest carthorse to the sleekest racehorse. They are all here in Lawrence's book and Landseer painted and drew them all from the very beginning of his career.