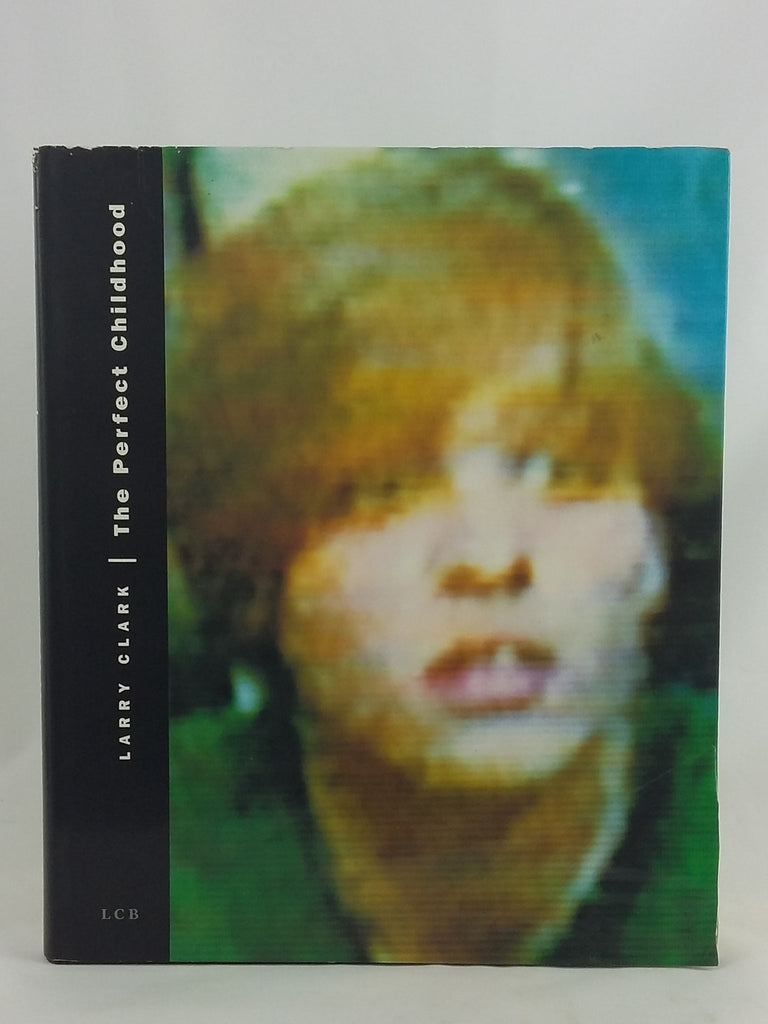 London: LCB in association with Thea Westreich. 1993.
First Edition, First Printing. 4to, 283x235mm. Unpaginated. Black cloth with title and author printed in silver on the spine. Some modest bumping to the corners and rubbing to edges. Original illustrated dust jacket with some chipping to the top of the backstrip and a repaired tear to the foot of the front cover on the hinge with the flap. Illustrated throughout. No text. Banned in the U.S. when it was released. Over 150 colour and black and white photographs including Clark's use of collage and images taken from television screens.

"Larry Clark's work has always obsessively circled around adolescent boys, their awakening sexual drives, the enormous energies they have to harness. Clark offers the viewer a cultural anthropology of this transitory period that oscillates between painful pleasure and exuberant self-destruction. Clark is spellbound with the vital, unruly, and destructive force teen boys exude. Clark confronts us with lucid images of male sexuality and its equally creative and destructive impulses. He combines pop-culture imagery with his own photographs to evoke a myth ingrained in the heart of our culture. The Perfect Childhood combines an overview of Clark's work-ranging from collages and found images to photographs from his native Oklahoma in the late 1960's-with a new series of tender and erotic portraits of a skater boy-the latest incarnation of the mythical eternal youth Clark investigates and idolizes in his work. Material from the past 30 years is combined to create one new work of art-overwhelming proof of the consistency of Clark's artistic vision. The book is as raunchy and brutally straightforward as it is melancholy and affectionate. Its attitude will confound all those thinking in comfortable and complacent opposites-gay and straight, creative and destructive, tenderness and violence, good and evil. Clark's work is a mirror for those strong enough to face the truth about growing up as a boy." This is a very good copy of an important and controversial work.